MORNING LINE: WORD POWER
" In the beginning was the Word, and the Word was with God, and the Word was God.  He was in the beginning with God.  All things came into being through him, and without him not one thing came into being. What has come into being "John 1:1-3 (NRSVCE)
This word " spoken by the one who made all things has just as much power in them now as when words spoken at creation.
This is where the power came from for Peter to walk on the water.
Matthew 14:29, "And he said, Come. And when Peter was come down out of the ship, he walked on the water, to go to Jesus."
Likewise, any word spoken to us by God carries in itself the anointing and power it takes to fulfill that word, if we will release it by believing it and acting on it. I encourage you to step doubt into the faith of God into you destiny and life beyond imagination.
' so shall my word be that goes out from my mouth;
it shall not return to me empty,
but it shall accomplish that which I purpose,
and succeed in the thing for which I sent it."                                                                                          Isaiah 55:11 (NRSVCE)
Jesus Christ is saying come to you, I am your way, truth and Life. I love you. I can't love you any more or less I simply love you and walking with you.
Live with expectation full of His spirit guiding you!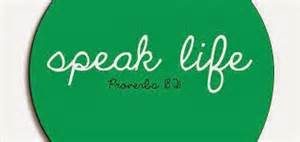 See ya in God's Winners Circle
GW
Mulligans for Life/ Morning Line Chapel
Contact- Stay in-touch with events and more Down Load App for Contributions or Prayer requests: Mulligans for Life/ Morning Line Chapel
mulligansforlife.com
Partner with "MLF-MLC" donation by texting    "77977" and type; mulligans , in the subject line. Any size contribution helps us help others.
Help "Mulligans" Change lives around the world one leg up at a time!