Dance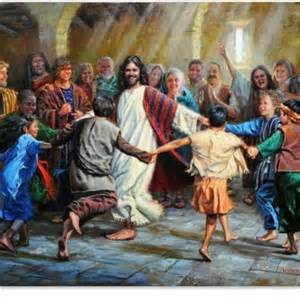 This is the day the Lord has made I will rejoice and be glad in it…it's an act of our will…a choice to rejoice and be glad…the enemy would rather us choose to rehearse the mistakes of the past…to dwell on what might have been or the what ifs…but we choose to fix our eyes on our chain breaking, way making Savior…for the joy set before Him He endured the cross…in His presence we know there's fullness of that same joy… and His joy truly is our strength!!! By Steve Curry
" Know that the Lord is God. It is he that made us, and we are his; we are his people, and the sheep of his pasture.                                                                                     Enter his gates with thanksgiving, and his courts with praise.Give thanks to him, bless his name.
 For the Lord is good; his steadfast love endures forever, and his faithfulness to all generations." Psalm 100:3-5 (NRSVCE)
Live with expectation full of His spirit guiding you!
See ya in God's Winners Circle
GW
Contact- Contributions or Prayer requests:                                                             Mulligans for Life/ Morning Line Chapel
mulligansforlife.com
Join our "MLF-MLC" team, become a $19.95 monthly partner!!
Help "Mulligans" Change lives around the world one leg up at a time!