Grace & Peace
 Grace to you and peace from God our Father and the Lord Jesus Christ.
 I give thanks to my God always for you because of the grace of God that has been given you in Christ Jesus, for in every way you have been enriched in him, in speech and knowledge of every kind— just as the testimony of  Christ has been strengthened among you—  so that you are not lacking in any spiritual gift as you wait for the revealing of our Lord Jesus Christ. He will also strengthen you to the end, so that you may be blameless on the day of our Lord Jesus Christ.  God is faithful; by him you were called into the fellowship of his Son,
Jesus Christ our Lord.                         1 Corinthians 1:3-9 (NRSVCE)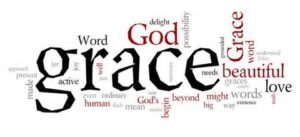 See ya in God's Winners Circle
GW
Mulligans for Life/ Morning Line Chapel
5901 W Behrend Dr #2056, Glendale, Az 85308
Contact- Stay in-touch with events and more Down Load App for Contributions or Prayer requests: Mulligans for Life/ Morning Line Chapel
mulligansforlife.com
Partner with "MLF-MLC. Help "Mulligans" Change lives around the world one leg up at a time!