Morning Line: Always with You
 John 14:17"the Father will give you a helper, the Holy Spirit that will abide with you."
Jesus Christ's Spirit living inside you when you accept him as Lord of your Life. Mind boggling! God promised where you go He goes. When you stumble in the races of life, He forgives and gives you a leg back up.
The Holy Spirit is your #1 FAN-comforter-helper and advocate. What more do you need? Dress up in the word of God renewing your mind and spirit mount up and go win a race.
Live with expectation full of His spirit guiding you!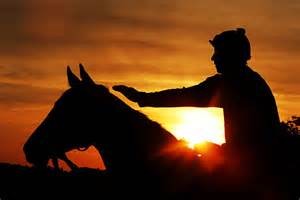 See ya in God's Winners Circle
GW
Mulligans for Life/ Morning Line Chapel
Contact- Stay in-touch with events and more Down Load App for Contributions or Prayer requests: Mulligans for Life/ Morning Line Chapel
mulligansforlife.com
Partner with "MLF-MLC" donation by texting    "77977" and type; mulligans , in the subject line. Any size contribution helps us help others.
Help "Mulligans" Change lives around the world one leg up at a time!