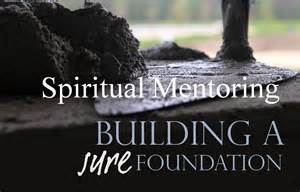 Morning Line: Are you a Builder
Proverbs 13:22 "A good man leaves an inheritance"
Legacy! What are you building to leave? Are you going to be measured by stuff or intangibles; being known as a man/women of God steadfast, faithful, loving, with Godly children, a giver, a mentor of life's real important things?
Great legacies have great cost to move beyond mediocrity, you must invest in the invisible accounts of those you follow and those who follow. Be determined to leave a great legacy, a legacy of being filled with sharing the love of God, his grace and mercy bringing many to a relationship "abiding' with God's Son Jesus Christ that gave it all for you.
Like it or not you are mentors. Choose to be a Godly Holy Spirit led teaching one.
Proverbs 22:1-2 (NRSVCE) " A good name is to be chosen rather than great riches,
and favor is better than silver or gold.
The rich and the poor have this in common: the Lord is the maker of them all."
Get up get going, you have a life and lives to build!
Live Life with Expectation!
See you in God's Winners Circle.
GW
Mulligans for Life/ Morning Line Chapel
16845 N 29Th Ave #5 Phoenix, AZ 85053
Partner with "MFL-MLC. Help "Mulligans" Change lives around the world one leg up at a time!
Contact- Stay in-touch Down Load App for Contributions or Prayer requests: Mulligans for Life/ Morning Line Chapel,mulligansforlife.com