Morning Line: Be Kind
1 Corinthians 13:4 "love suffers long, and is kind; charity envies not; love boasts not of itself, is not puffed up"
Most conflict is caused by a difference of opinion, or lack of understanding, fear, self-centeredness. Failure to appreciate difference when, 9 time out of 10 understanding the other view solves the conflict, as your hearing improves so does your kindness appreciating differences other people.
Pray today for an open heart, mind and spirit; choose to be a peace maker. It will bless you and open doors you have never imagined.
Matthew 5:8-9 (NRSVCE) "Blessed are the pure in heart, for they will see God. "Blessed are the peacemakers, for they will be called children of God.
Live with expectation full of His spirit guiding you!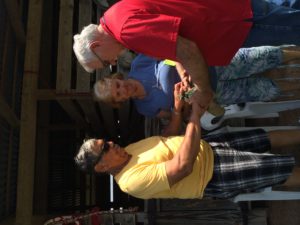 See ya in God's Winners Circle
GW
Mulligans for Life/ Morning Line Chapel
5901 W Behrend Dr #2056, Glendale, Az 85308
Contact- Stay in-touch with events and more Down Load App for Contributions or Prayer requests: Mulligans for Life/ Morning Line Chapel
mulligansforlife.com
Partner with "MLF-MLC. Help "Mulligans" Change lives around the world one leg up at a time!