MORNING LINE: Blank Check.
God wants to bless you, not for selfish motives, greed or manipulation, but for you to have an abundant life in Him. 1 John 5:14-15 (NKJV) "…this is the confidence that we have in Him, that if we ask anything according to His will…. if we know that He hears us…. we know that we have the petitions that we have asked of Him."
Be confident. Know God's Will by knowing God's Word. He'll reveal himself as you seek Him and you'll Love the results.
Philippians 1:5-7 (NKJV) " being confident of this very thing, that He who has begun a good work in You will complete it until the day of Jesus Christ"
Seek Him with all your heart and spirit, dressed in the armor and Word of God. You have a great life and ride ahead. You are in the gate and the bell is about to ring.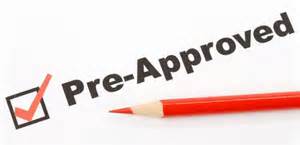 See ya in God's Winners Circle
Chap
Contact- Contributions or Prayer requests:
Mulligans for Life/ Morning Line Chapel
3850 West NW Highway #3401
Dallas, Tx 75220
mulligansforlife.com
Prayerfully consider a tax-deductible contribution