MORNING LINE: Consistency!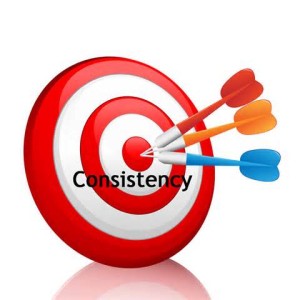 Winners are not always the fastest or sharpest ball in the rack, but the most consistent. They are the closest to doing it right all the time.
Isa. 28:10 "For precept must be upon precept, precept upon precept; line upon line, line upon line; here a little, and there a little" Complete the Task. Be dependable ask God to help you be the best you can today, Consistent and you will find yourself in and moving toward more of life's winners circles, Be Blessed and God Bless ya!