Morning Line: Count on God's protection.
God will fight for us when we are attacked. When we yield control to God and follow Him, God fights for us but when we pursue our agenda, we step out from under His umbrella of protection and into our own limited strength. Exodus 14:13 "The Lord will fight for you; you need only to be still". The better we get at casting our cares on Him, the easier He is able to work things for our good as promised in Romans 8:28 "we know that all things work together for good to those who love God, to those who are the called according to His purpose.
Relax take a deep breath He is always riding with you.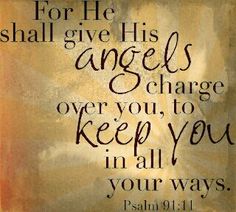 See ya in God's Winners Circle
Chap
Contact- Contributions or Prayer requests:
Mulligans for Life/ Morning Line Chapel
3850 West NW Highway #3401
Dallas, Tx 75220
mulligansforlife.com
Prayerfully consider a tax-deductible yearend contribution