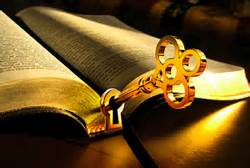 Morning Line: Daily Medicine!
God's "Word" is your source of wisdom, righteousness, sanctification and Redemption through Jesus Christ by whom the doorway in the inner chambers of Father God were opened to you.
Proverbs 4:20-23 (NRSVCE) "My child, be attentive to my words; incline your ear to my sayings. Do not let them escape from your sight; keep them within your heart. For they are life to those who find them, and healing to all their flesh. Keep your heart with all vigilance,
for from it flow the springs of life."
John 14:6 (NRSVCE) "Jesus said to him, "I am the way, and the truth, and the life. No one comes to the Father except through me."
Proverbs 8:10-11 (NRSVCE) ' Take my instruction instead of silver, and knowledge rather than choice gold; for wisdom is better than jewels, and all that you may desire cannot compare with her.
3 John 2 (NRSVCE) " Beloved, I pray that all may go well with you and that you may be in good health, just as it is well with your soul.'
John 14:25-27 (NRSVCE) "I have said these things to you while I am still with you. But the Advocate, the Holy Spirit, whom the Father will send in my name, will teach you everything, and remind you of all that I have said to you. Peace I leave with you; my peace I give to you. I do not give to you as the world gives. Do not let your hearts be troubled, and do not let them be afraid. "
As you accept Him, Live full of health and energy today, Jesus is your best friend and redeemer always with you wherever you go. Be blessed and full of life today with great expectation for what it holds for you. Ready to receive and ready to give. You have a great day ahead!
Live Life with Expectation!
See you in God's Winners Circle.
GW
Mulligans for Life/ Morning Line Chapel
16845 N 29Th Ave #5 Phoenix, AZ 85053
Contact- Stay in-touch with events and more Down Load App for Contributions or Prayer requests: Mulligans for Life/ Morning Line Chapel,mulligansforlife.com
Partner with "MLF-MLC. Help "Mulligans" Change lives around the world one leg up at a time!