Morning Line:  Direction.
 When we don't know or refuse to follow God's plan, life can easily spin out of control in a whirlwind of confusion and doubt. God offers direction and guidance through His Word, through His people mentors and through the Holy Spirit.
He promises in Psalm 32:8 "I will guide you along the best pathway for your life. I will advise you and watch over you"
Choose to trust God completely He is with you gate to wire. (finish line)
Live with expectation full of His spirit guiding you!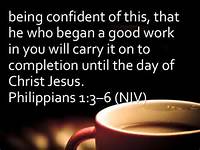 See ya in God's Winners Circle
GW
Mulligans for Life/ Morning Line Chapel
Contact- Stay in-touch with events and more Down Load App for Contributions or Prayer requests: Mulligans for Life/ Morning Line Chapel
mulligansforlife.com
Partner with "MLF-MLC" donation by texting    "77977" and type; mulligans , in the subject line. Any size contribution helps us help others.
Help "Mulligans" Change lives around the world one leg up at a time!