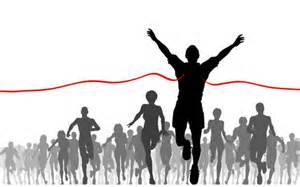 Morning Line: Don't be Bushwhacked!
Don't stop to argue with people on the sideline that will throw you off stride. There is an arm-chair quarter back in every stand, always remember you are in the game they aren't.
Hebrews 12:1″Run with patience the race before you.
Matthew 6:33″Seek first the kingdom of God and righteousness and all things shall be added to you." 

Philippians 3:13-14 Beloved, I do not consider that I have made it my own; but this one thing I do: forgetting what lies behind and straining forward to what lies ahead, I press on toward the goal for the prize of the heavenly call of God in Christ Jesus.
Stay focused on God's destiny for you, be ready, the path will open in God's best timing for your very best.
Live Life with Expectation!
See you in God's Winners Circle.
GW
Mulligans for Life/ Morning Line Chapel
16845 N 29Th Ave #5 Phoenix, AZ 85053
Contact- Stay in-touch with events and more Down Load App for Contributions or Prayer requests: Mulligans for Life/ Morning Line Chapel,mulligansforlife.com
Partner with "MLF-MLC. Help "Mulligans" Change lives around the world one leg up at a time!