Morning Line: Don't be Bushwhacked!
Don't stop to argue with people on the sideline that will throw you off stride.
Hebrews 12:1″Run with patience the race before you.
Matt 6:33″Seek first the kingdom of God and righteousness and all things shall be added to you. John 14:1 "Let not your heart be troubled; you believe in God, believe also in Me.(Jesus)
Stay focused on God's destiny for you, be ready, the path will open in God's best timing for you. Leading to your Victory!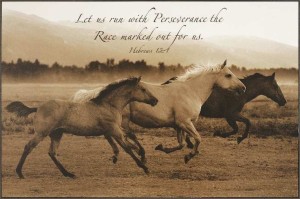 See ya in God's Winners Circle
Chap
Contact- Contributions or Prayer requests:
Mulligans for Life/ Morning Line Chapel
3850 West NW Highway #3401
Dallas, Tx 75220
mulligansforlife.com