Morning Line: Don't Hurry!
Psalm 37:34" Wait on the LORD, keep his way, in time you will inherit the land"
Jesus took particular care not to rush his business. God also takes his time developing us as things move along.
Jeremiah 17:8"you shall be as a tree planted by the waters, protected from the heat of day, your leaf shall be green; in the year of drought, abundantly yielding fruit.
Stay green and GROW, be fruitful!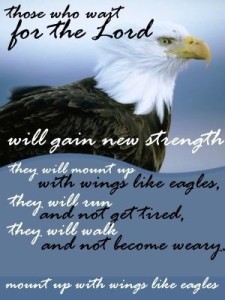 See ya in God's Winners Circle
Chap
Prayfully consider yearend Tax-deductible gift.
Contact- Contributions or Prayer requests:
Mulligans for Life/ Morning Line Chapel
3850 West NW Highway #3401 Dallas, Tx 75220
mulligansforlife.com