Morning Line: Finish Strong!
Romans 8:25 But if we hope for that we see not, then do we with patience wait for it.
Hebrews 11:26 Moses refused the riches of Egypt & associated with the Israelites, because he was looking ahead to his reward. Having a strong realization of what waits, keeps you focused on the finish line. The prize is at the finish line. Strong hope will enable us to finish strong.
See ya in God's Winners Circle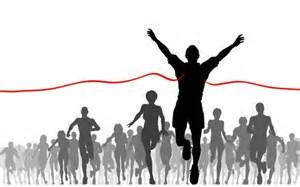 Chap
Contact- Contributions or Prayer requests:
Mulligans for Life/ Morning Line Chapel
3850 West NW Highway #3401
Dallas, Tx 75220
mulligansforlife.com