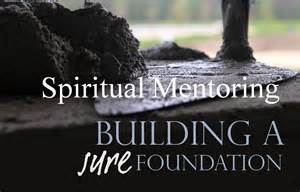 Morning Line: I Am That I Am- Your Foundation!
God does not Change. He is a Firm foundation and will not crumble.
Exodus 3:14 "God said I AM THAT I AM"
Isaiah 44:6 "I am the first, and I am the last; and beside me there is no God"
Malachi 3:6 " For I the LORD do not change"
Wisdom 5:15-16 " But the righteous live forever, and their reward is with the Lord; the Most High takes care of them. Therefore they will receive a glorious crown and a beautiful diadem from the hand of the Lord, because with his right hand he will cover them, and with his arm he will shield them.
Luke 11:10"…ask…, receive…seek,…find. And…knock…, the door will be opened."
Whatever you need seek God the Father, through Christ Jesus, and the Holy Spirit with an open spirit and mind, wisdom and knowledge will come to you, rest confidently in HIS grace and peace.
God is your assurance.
Live Life with Expectation!
See you in God's Winners Circle.
GW
Mulligans for Life/ Morning Line Chapel
16845 N 29Th Ave #5 Phoenix, AZ 85053
Contact- Stay in-touch with events and more Down Load App for Contributions or Prayer requests: Mulligans for Life/ Morning Line Chapel,mulligansforlife.com
Partner with "MLF-MLC. Help "Mulligans" Change lives around the world one leg up at a time!