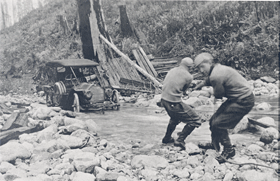 Morning Line: Keep On!
Philippians 3:14"I press on to reach the end of the race…"
When the bottom falls out don't look for someone to blame. It will paralyze and block your solution. Strengthen yourself in God and remember.
Psalm 30:4-5"Sing praises to the Lord, O you his faithful ones, and give thanks to his holy name. For his anger is but for a moment; his favor is for a lifetime. Weeping may linger for the night, but joy comes with the morning."
Drawing closer to God helps you win the biggest battles turning them to victories.
" Trust in the Lord with all your heart, and do not rely on your own insight.
In all your ways acknowledge him, and he will make straight your paths. Proverbs 3:5-6 (NRSVCE)
Words for today are: regroup, refocus, press on. Win the Race!
Live Life with Expectation!
Partner with "Mulligans" changing lives!
Mulligans for Life
16845 N 29Th Ave #5 Phoenix, AZ 85053
www.mulligansforlife.com (501-3c)
Any size donation makes a difference!