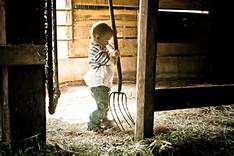 Morning Line: Not Now
There's a Right Time for Everything. Sometimes it's hard to say no, but not every problem is a call to jump into the mess.
Ecclesiastes 3:1" There's an opportune time to do things, a right time for everything on the earth"
Ask the Holy Spirit to guide you. Proverbs 3:6"In all thy ways acknowledge him, and he shall direct thy paths"
Sometimes we need to give people time to turn to God and MUCK out their own stall. His word does not change, but we have the choice to follow it even when it's against or flesh and self-will.
However when we do follow God's Word it leads to His best and a testimony of His grace and Love.
See you in God's Winners Circle. 
GW
Mulligans for Life/ Morning Line Chapel 16845 N 29Th Ave #5 Phoenix, AZ 85053
Contact- Stay in-touch with events and more Down Load App for Contributions or Prayer requests: Mulligans for Life/ Morning Line Chapel,mulligansforlife.com
Partner with "MLF-MLC. Help "Mulligans" Change lives around the world one leg up at a time!