Morning Line: Open Eyes!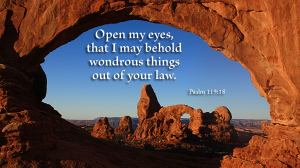 Psalm 119:18" Open thou mine eyes, that I may see wondrous things"
Jesus most often miracle was opening blind eyes. Without vision we stumble through life not receiving what in God's strength we can accomplish. As you seek Him he will open your spirit to the knowledge of His word and life designed just for you. With open eyes you're ready for the ride of a lifetime. Jesus Christ is holding the reins and ready to give you a leg up to run you next race of life.
See you in God's winners Circle.