MORNING LINE: Press On!
Keep pushing, run with all you've got, the Holy Spirit will blow super natural oxygen into your lungs as you press on. God moves you faster than you realize. He wants you to be a winner in Him and life.
 Habakkuk 3:19 Living Bible (TLB) The Lord God is my strength; he will give me the speed of a deer and bring me safely over the mountains.
 Hang on, Press on, Your Victory is coming!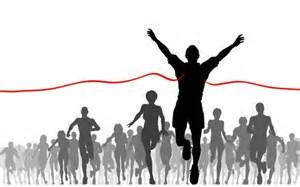 See ya in God's Winners Circle
GW
Mulligans for Life/ Morning Line Chapel                                                                                                          5901 W Behrend Dr #2056, Glendale, Az 85308
Contact- Stay in-touch with events and more Down Load App for Contributions or Prayer requests: Mulligans for Life/ Morning Line Chapel
mulligansforlife.com
Partner with "MLF-MLC" donation by texting    "77977" and type; mulligans , in the subject line. Any size contribution helps us help others.
Help "Mulligans" Change lives around the world one leg up at a time!