Morning Line: Press ON!
 When the bottom falls out don't look for someone to blame it will paralyze and block your solution.   Strengthen yourself in the Word and promises of God
Philippians 3:14"I press on to reach the end of the race…"
Drawing closer to God helps you win the biggest battles turning them to victories.
. Remember:
"…Weeping may linger for the night,
but joy comes with the morning.                                                                                                                      You have turned my mourning into dancing;
you have taken off my sackcloth
and clothed me with joy,
 so that my soul may praise you and not be silent…."
Psalm 30:5, 11-12 (NRSVCE)
Word for today: "regroup, refocus, press on".
Live with expectation full of His spirit guiding you!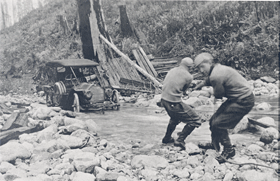 See ya in God's Winners Circle
GW
Mulligans for Life/ Morning Line Chapel
Contact- Stay in-touch with events and more Down Load App for Contributions or Prayer requests: Mulligans for Life/ Morning Line Chapel
mulligansforlife.com
\Partner with "MLF-MLC" donation by texting    "77977" and type; mulligans , in the subject line. Any size contribution helps us help others.
Help "Mulligans" Change lives around the world one leg up at a time!