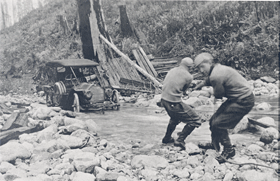 Morning Line: Regroup, Refocus, Press ON!
When the bottom falls out don't look for someone to blame it will paralyze and block your solution. Strengthen yourself in God and remember Psalms 30:5 after weeping joy is coming. Drawing closer to God helps you win the biggest battles turning them to victories.
Press toward the Goal
Philippians 3:12-16 (NRSVCE) " Not that I have already obtained this or have already reached the goal but I press on to make it my own, because Christ Jesus has made me his own. Beloved, I do not consider that I have made it my own; but this one thing I do: forgetting what lies behind and straining forward to what lies ahead, I press on toward the goal for the prize of the heavenly call of God in Christ Jesus. Let those of us then who are mature be of the same mind; and if you think differently about anything, this too God will reveal to you. 16 Only let us hold fast to what we have attained.
Regroup, Refocus, Press ON
See you in God's Winners Circle. 
GW
Mulligans for Life/ Morning Line Chapel 16845 N 29Th Ave #5 Phoenix, AZ 85053
Contact- Stay in-touch with events and more Down Load App for Contributions or Prayer requests: Mulligans for Life/ Morning Line Chapel,mulligansforlife.com
Partner with "MLF-MLC. Help "Mulligans" Change lives around the world one leg up at a time!