Morning Line: Revelation!
 Look in the mirror and say God loves me and with Christ Jesus alive in me I am the head not the tail, more than a conqueror, I am a "Winner"!
 Luke 2:26" it was revealed unto him by the Holy Ghost…"
Revelation knowledge is available to all born-again believers who will receive the Holy Spirit. This shouldn't be hard to grasp just by watching how God guides his creations in nature. How much more He wants to guide you in the spirit. Be still and listen for God's voice in you directing you to a good path.
Live with expectation full of His spirit guiding you!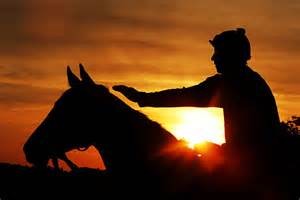 See ya in God's Winners Circle
GW
Contact- Contributions or Prayer requests:                                                                      Mulligans for Life/ Morning Line Chapel
mulligansforlife.com
Join our "MLF-MLC" team, become a $19.95 monthly partner!!
Help "Mulligans" Change lives around the world one leg up at a time!