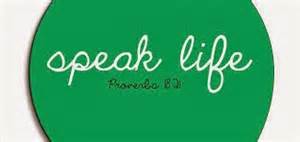 Morning Line: Take Command!
Romans 8:31"..If God be for us, who can be against us?"
Jesus instructed speak His word in faith to your mountain (problem). He didn't pray for healing He took command of the promises of God in Him, for receiving healing, solutions, finances, peace, comfort, etc. If you have accepted Jesus as Lord you've got the power of Him in you and the faith of God in you .
" …..For truly I tell you, if you have faith the size of a mustard seed, you will say to this mountain, 'Move from here to there,' and it will move; and nothing will be impossible for you." Matthew 17:20 (NRSVCE)
"From the fruit of the mouth one's stomach is satisfied;  the yield of the lips brings satisfaction.
Death and life are in the power of the tongue,  and those who love it will eat its fruits.  Proverbs 18:20-21 (NRSVCE)
Take command.
Live with expectation full of His Spirit guiding you!
See ya in God's Winners Circle
GW
Mulligans for Life/ Morning Line Chapel
5901 W Behrend Dr #2056, Glendale, Az 85308
Contact- Stay in-touch with events and more Down Load App for Contributions or Prayer requests: Mulligans for Life/ Morning Line Chapel
mulligansforlife.com
                                                                                                                                           Partner with "MLF-MLC. Help "Mulligans" Change lives around the world one leg up at a time!