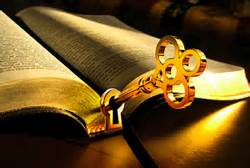 Morning Line: Your Opts Manual!
Think about this Jehovah God the one and only that spoke the world and all the universes around it in existence, also by inspiration wrote an operations manual the "Bible" for us to follow on earth and in all the universes we will explore someday.
God's Word says: "This book of the law shall not depart out of your mouth; you shall meditate on it day and night, so that you may be careful to act in accordance with all that is written in it. For then you shall make your way prosperous, and then you shall be successful.I hereby command you: Be strong and courageous; do not be frightened or dismayed, for the Lord your God is with you wherever you go." Joshua 1:8-9 (NRSVCE)                                                                                                                           

Follow the script
" His divine power has given us everything needed for life and godliness, through the knowledge of him who called us byhis own glory and goodness. Thus he has given us, through these things, his precious and very great promises, so that through them you may escape from the corruption that is in the world because of lust, and may become participants of the divine nature. 2 Peter 1:3-4 (NRSVCE)
Seek Wisdom!
How much better to get wisdom than gold! To get understanding is to be chosen rather than silver.The highway of the upright avoids evil; those who guard their way preserve their lives. Proverbs 16:16-17 (NRSVCE)
Live with expectation full of His Spirit guiding you!
See ya in God's Winners Circle
GW
Mulligans for Life/ Morning Line Chapel
5901 W Behrend Dr #2056, Glendale, Az 85308
Contact- Stay in-touch with events and more Down Load App for Contributions or Prayer requests: Mulligans for Life/ Morning Line Chapel
mulligansforlife.com
Partner with "MLF-MLC. Help "Mulligans" Change lives around the world one leg up at a time!