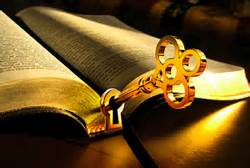 Morning Line: Your Resources or His?
In a spot? Don't cry "O God, I need a crutch", instead say "Father God, I need your solution."
Psalm 32:8: "I will instruct thee and teach thee in the way which thou shall go: I will guide thee with mine eye."
Lean on Jesus Christ, not on your own understanding. Let Him be your teacher and guide. The resources that He brings will sustain and keep you on the right path to success. The Holy Spirit has a great blue print to reveal to you, be still in your spirit trusting the path will become clear. Smile! You have a great day ahead of you.
Live Life with Expectation!
See you in God's Winners Circle.
GW
Mulligans for Life/ Morning Line Chapel
16845 N 29Th Ave #5 Phoenix, AZ 85053
Contact- Stay in-touch with events and more Down Load App for Contributions or Prayer requests: Mulligans for Life/ Morning Line Chapel,mulligansforlife.com
Partner with "MLF-MLC. Help "Mulligans" Change lives around the world one leg up at a time!