Right Heart- Right Mind
9 How can young people keep their way pure?
By guarding it according to your word.
10 With my whole heart I seek you;
do not let me stray from your commandments.
11 I treasure your word in my heart,
so that I may not sin against you.
12 Blessed are you, O Lord;
teach me your statutes.
13 With my lips I declare
all the ordinances of your mouth.
14 I delight in the way of your decrees
as much as in all riches.
15 I will meditate on your precepts,
and fix my eyes on your ways.
16 I will delight in your statutes;
I will not forget your word.
17 Deal bountifully with your servant,
so that I may live and observe your word.
18 Open my eyes, so that I may behold
wondrous things out of your law.
Psalm 119:9-18 (NRSVCE)
Live with expectation full of His spirit guiding you!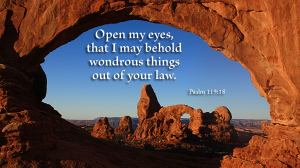 See ya in God's Winners Circle
GW
Mulligans for Life/ Morning Line Chapel
Contact- Contributions or Prayer requests: Mulligans for Life/ Morning Line Chapel
mulligansforlife.com
Join our "MLF-MLC" team, become a $19.95 monthly partner!!
Help "Mulligans" Change lives around the world one leg up at a time!
(excerpts from Biblical Counseling, C Ware)