The Commission
"Now the eleven disciples went to Galilee, to the mountain to which Jesus had directed them. When they saw him, they worshiped him; but some doubted. And Jesus came and said to them, "All authority in heaven and on earth has been given to me. Go therefore and make disciples of all nations, baptizing them in the name of the Father and of the Son and of the Holy Spirit,  and teaching them to obey everything that I have commanded you. And remember, I am with you always, to the end of the age." Matthew 28:16-20 (NRSVCE)
As you are a follower of "the way the truth the life" Christ Jesus you has the same charge and commission.
"He said to them, "I watched Satan fall from heaven like a flash of lightning. See, I have given you authority to tread on snakes and scorpions, and over all the power of the enemy; and nothing will hurt you. Nevertheless, do not rejoice at this, that the spirits submit to you, but rejoice that your names are written in heaven." Luke 10:18-20 New (NRSVCE)
Mount up you have work to do!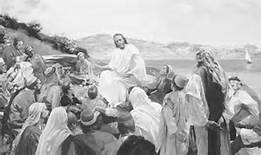 Live with expectation full of His spirit guiding you!
See ya in God's Winners Circle
GW
Mulligans for Life/ Morning Line Chapel
Contact- Stay in-touch with events and more Down Load App for Contributions or Prayer requests: Mulligans for Life/ Morning Line Chapel
mulligansforlife.com
\Join our "MLF-MLC" team, become a $19.95 monthly partner!!
Help "Mulligans" Change lives around the world one leg up at a time!