The Lord Commends
2 Corinthians 10:7-18 (NRSVCE)
7 Look at what is before your eyes. If you are confident that you belong to Christ, remind yourself of this, that just as you belong to Christ, so also do we. 8 Now, even if I boast a little too much of our authority, which the Lord gave for building you up and not for tearing you down, I will not be ashamed of it. 9 I do not want to seem as though I am trying to frighten you with my letters. 10 For they say, "His letters are weighty and strong, but his bodily presence is weak, and his speech contemptible." 11 Let such people understand that what we say by letter when absent, we will also do when present.
12 We do not dare to classify or compare ourselves with some of those who commend themselves. But when they measure themselves by one another, and compare themselves with one another, they do not show good sense. 13 We, however, will not boast beyond limits, but will keep within the field that God has assigned to us, to reach out even as far as you. 14 For we were not overstepping our limits when we reached you; we were the first to come all the way to you with the good news of Christ. 15 We do not boast beyond limits, that is, in the labors of others; but our hope is that, as your faith increases, our sphere of action among you may be greatly enlarged, 16 so that we may proclaim the good news in lands beyond you, without boasting of work already done in someone else's sphere of action. 17 "Let the one who boasts, boast in the Lord." 18 For it is not those who commend themselves that are approved, but those whom the Lord commends.
Live with expectation full of His spirit guiding you!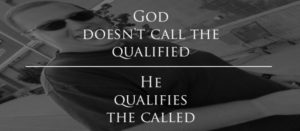 See ya in God's Winners Circle
GW
Mulligans for Life/ Morning Line Chapel
Contact- Contributions or Prayer requests: Mulligans for Life/ Morning Line Chapel
mulligansforlife.com
Join our "MLF-MLC" team, become a $19.95 monthly partner!!
Help "Mulligans" Change lives around the world one leg up at a time!