Thoughts: About Strength
By Dan Fick
The Lord knows where you are; and the situations you are going through. Trust Him to provide the strength you need.
Isaiah 40:28-31 (NIV) – "Do you not know? Have you not heard? The Lord is the everlasting God, the Creator of the ends of the earth. He will not grow tired or weary, and his understanding no one can fathom. He gives strength to the weary and increases the power of the weak. Even youths grow tired and weary, and young men stumble and fall; but those who hope in the Lord will renew their strength. They will soar on wings like eagles; they will run and not grow weary, they will walk and not be faint."
When the going gets tough, the tough go to God. Feeling anxious, wondering which way to turn, and really not knowing why you are depressed is the time to call upon Your Lord and Savior. Praying for peace, patience and perseverance, and having the faith to believe God is in control, and will give you the strength you need to survive and succeed.
Live with expectation full of His spirit guiding you!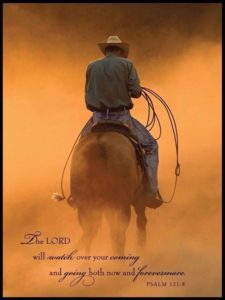 See ya in God's Winners Circle
GW
Mulligans for Life/ Morning Line Chapel
Contact- Stay in-touch with events and more Down Load App for Contributions or Prayer requests: Mulligans for Life/ Morning Line Chapel
mulligansforlife.com