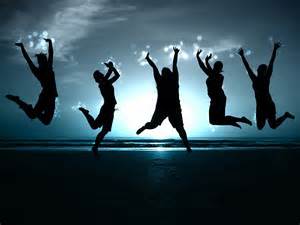 Your Circle!
"You are the average of the 5 people you spend the most time with." – Jim Rohn –
The people you spend the most time with shape who you are. Some people will hold us back, while other propel us forward. You can't hang out with the negative people and expect to have a positive life. Surround yourself with people you admire. According to research by social psychologist Dr. David McClelland of Harvard, "the people you habitually associate with determine as much as 95 percent of your success or failure in life." So, ask yourself: Who do you spend the most time with? Who are the people you most admire? Are those two groups of people the same? From: Kelly Mezell
" Whoever walks with the wise becomes wise, but the companion of fools suffers harm. Proverbs 13:20 (NRSVCE)
" For surely I know the plans I have for you, says the Lord, plans for your welfare and not for harm, to give you a future with hope" Jeremiah 29:10-12 (NRSVCE)
Live Life with Expectation!
Partner with "Mulligans" help changing lives!
Mulligans for Life
16845 N 29Th Ave #5 Phoenix, AZ 85053
www.mulligansforlife.com (501-3c)
Any size donation makes a difference!