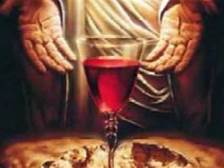 You're Invite to a "Miracle Monday Evening"
On Facebook Live!
W/Pastor Phil Larson, OKC & Chap Glenn, Az
8pm Oklahoma & 6 pm Arizona Time
Join us in a season of Teaching, Prayer for Healing,
Testimony & Communion
Join us expecting to receive & be touched in your
Spirit, Soul and Body,
And questions shoot us a text or message,
Live Life with Expectation!
Partner with "Mulligans" changing lives!
Mulligans for Life
16845 N 29Th Ave #5 Phoenix, AZ 85053
www.mulligansforlife.com (501-3c)
Any size donation makes a difference!